About Us
The Woodland Chamber Singers is a community based, non-profit chorus dedicated to promoting choral singing in Yolo County. The Woodland Chamber Singers is a non-auditioned, volunteer Soprano, Alto, Tenor, Bass (SATB) chorus that has been providing the gift of music to local  communities for over 35 years. The choir rehearses together once per week. Heralding 60-70 voices plus instrumentalists from Woodland, Davis, Sacramento, Dixon,Winters, and the surrounding areas, the Woodland Chamber Singers brings together a wide range of voices, ages, and skill levels from the community. In an effort to offer musical variety, knowledge, and vocal skill to the WCS choral experience, singers are provided the opportunity to perform as soloists,  in small ensembles, and in women's and men's ensembles.
In the spring of 2014, the group was one of four choirs appearing in the 2014 New York Choral Festival, performing at St Paul's of the Apostle Church and at Carnegie Hall, where they received a standing ovation.
Woodland Chamber Singers (WCS) presents two performances a year that aim to be entertaining, educational, and memorable. The popular Christmas concerts have become a Yolo County holiday tradition, showcasing a variety of familiar and inventive holiday favorites, and includes an audience Sing-a-Long to classic Christmas carols. And the Spring concert features an array of works to bring joy to the audience, celebrating the spirit of the Spring and Summer seasons.
The WCS also performs for the residents of retirement and assisted living homes, such as The Californian in Woodland, and University Retirement Community in Davis, especially during holidays, as well as for the American Legion's Memorial Day event.
It is the mission of WCS to build bridges between the youth of Yolo County and its adult community through the vocal arts.
WCS Board Members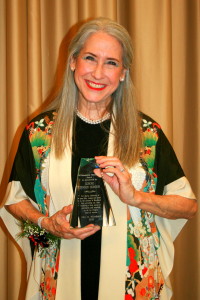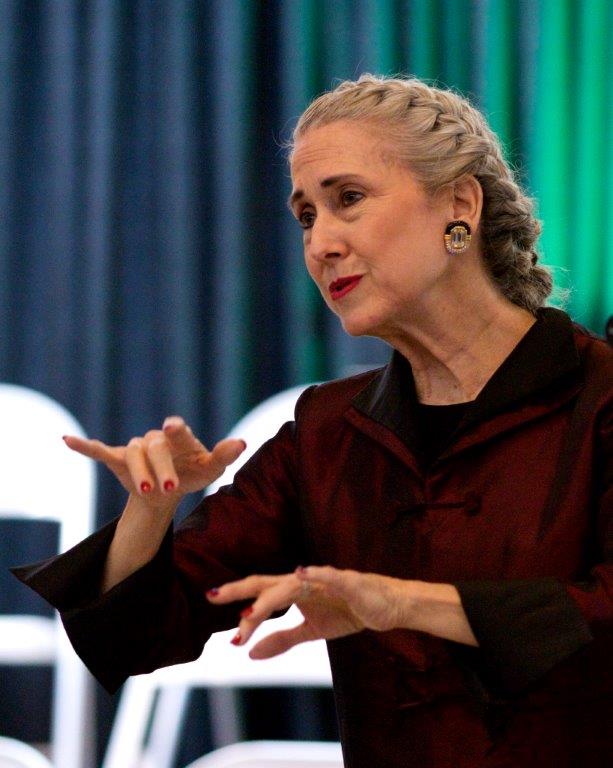 Lenore Turner-Heinson, Artistic Director
Lenore Turner-Heinson, Artistic Director for The Woodland Chamber received her Bachelor of
Arts in Music and Theatre from the University of California at Davis. Her career spans over 40 years
in the performing arts including a deep dedication to choral music education and private voice and piano instruction.
She is also recognized for her work as musical director for the Yolo Stage Company, a young people's musical theater summer workshop, and Instructor of Music and Theater for the Yocha Dehe Wintun Academy.
Lenore was honored to receive Woodland's Community Service Award in February, 2016. This award is given to those who put service above self in our community.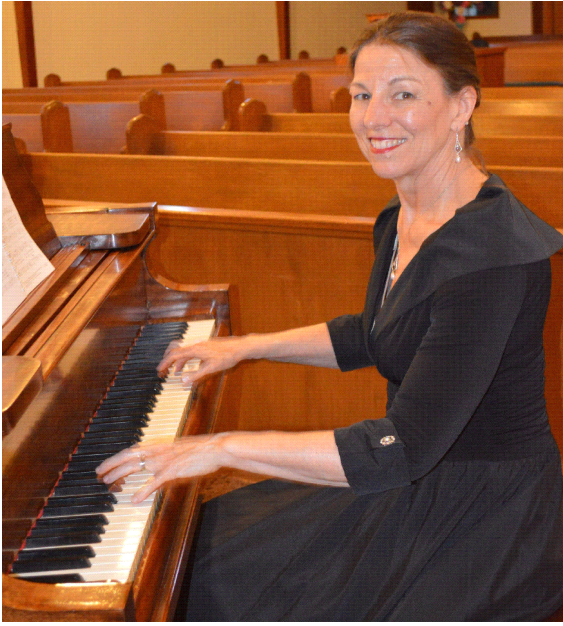 Lori Jarvey – Accompanist
Lori Jarvey has been the accompanist for the Woodland Chamber Singers since 2004. Born and raised in Woodland, Lori has played the piano since age 7 and has taught privately for almost 25 years. She holds a Bachelor of Music with and emphasis in Piano performance from The University of Redlands.
Besides teaching privately in her studio with 20+ students and accompanying the Woodland Chamber Singers, Lori is the Music Director at American Lutheran Church, goes to a few retirement facilities in Woodland leading sing– a–longs, is the accompanist for Douglass Middle School, and Pioneer High School. She says, "Woodland has many great music teachers/directors and I have been blessed to work with many of them, including Michael Loya, Bobby Rogers, Tania Manion, John Abigana, Lenore Turner-Heinson, and Ken Holck." Lori is especially thankful to Ken who gave her the 1st job as the accompanist for Douglass. In the past 21 years they not only performed locally, but have performed at Disney Music Days in Disneyland each year. Many thanks go out to Lenore, as well. Lori worked with her in the public school system and now the Chamber Singers "Having a rehearsal with Lenore is like having your own private voice lesson! I have learned so much and cannot express my gratitude enough."
Lori also works at the Woodland Opera House where she has musically directed many shows including Alice in Wonderland, Frog and Toad, Your'e A good Man Charlie Brown, Grease, Mary Poppins, How I Became A Pirate and many more. Her thanks go to Angela Baltezore the Opera House Director who gave her a chance way back in 2005 as the music director for Show Biz Kidz a youth summer camp. She is now coming upon her 11th year at the camp! She also thanks James Glicka-Hernandez for his support and tutelage as a music director.  Lori says, "It is an honor and privilege to be a part of the Opera house. I have met and worked with so many fantastic people there. The standards of performance and etiquette are high and what I value most in this community of talented people."
Besides all the work Lori seems to pile upon herself ("it's not work but a passion!"), her greatest joy comes from her relationship with her Lord, Jesus Christ and her family. Lori says, "The Lord blessed me with a talent. In response to that, I share it with others-something I try to instill in my students. I thank God daily for his spirit that guides me." She is also blessed to have a wonderful family that lives mostly in Woodland! Her dad and mother were her greatest champions going to every gig and concert. Her dad even went to New York to watch her and the Chamber Singers perform on the Carnegie Hall stage in 2014. She spends a lot family time with her brother Tim and family who own Foys Bike Shop and her husbands' sister and brother-in-law who live in Omaha NE. But nearest to her heart are her two daughters Jessica and Melissa, son-in-law Nick, and her loving husband and best friend, Richard who stands by and supports in every way. This year, 2016, they welcomed their first grandchild, Penelope Lorraine into the world. "Share your God given time and talent with others. The return on your investment will be the greatest blessing you can ever receive."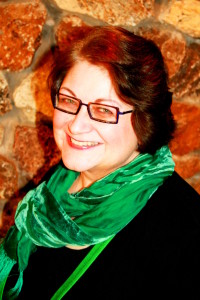 Ruth Miller, Board President 
Ruth is the current president of Woodland Chamber Singers.  Ruth sang with WCS from 1985-2002 and returned in 2012.  Ruth has been singing since birth, being born into a musical and artistic family and has sung in choirs throughout her education including Madrigals, chamber singers, and honor choirs in college.  She also began piano lessons at age 6 and taught piano during the 1980s & 1990s.  Ruth and her husband continued playing and singing at gatherings with family and friends.
Ruth spends her days at Wraith Scarlett & Randolph Insurance Services in Woodland since 1980.  She is currently the Vice President of Insurance Operations and Marketing.  She is a self-proclaimed insurance student and continues to enjoy teaching the next generation of insurance professionals.  The insurance agency believes in giving back to the community and has encouraged Ruth's efforts and passions in philanthropy over the years.
Ruth currently serves on the Board of Directors for United Way California Capital Region and co-chairs Women in Philanthropy focusing on the Foster Youth of the 5 county regions UWCCR serves.  She has served on various committees and boards in Woodland, Yolo, and Sacramento.  Other hobbies include sewing, reading, and her new joy of playing with her young grandsons.  Ruth is an active member of the Cordova Church of Christ.  Ruth's believes her greatest accomplishments in life include being a wife, mother, and grandmother and enjoying her extended family and friends.  A personal quote "I live an ordinary life, but I am loved by extraordinary people".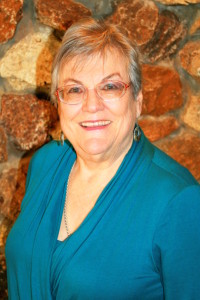 Jan Arnold, Treasurer
After retiring from the Employment and Training field, Jan traveled the US, Canada and Baja California. Jan settled in the Woodland area to begin fulfilling her bucket list.   Jan says: "My biggest item was singing.  But I had no self-confidence, until I found the Woodland Chamber Singers 10 years ago.  These folks are a warm, friendly group, dedicated to the delivery of quality music to Yolo County…and beyond." Jan has served on their Board of Directors for 7 years, and helped them get their 501(c)3 status from the IRS.  "I'm proud to be involved with such a musical group," Jan says. Her other hobbies include fine arts, painting, photography, & performing arts.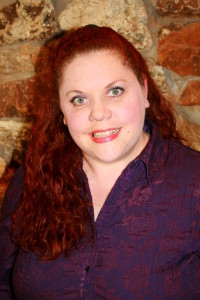 Joy Schutzman, Secretary
Coming from a musical family; music has always been part of Joy's life and she loves to sing. Joy was the president of the Woodland High School Chamber Singers and Concert Choir from 1993-1995. Joy was also selected for the California State Honor Choir. Joy has been part of the Woodland Chamber Singers since 2010 and has loved every minute of it. She became a member of the board in 2015. Joy was with WCS when they performed at Carnegie Hall in 2014. Joy Says, "Performing at Carnegie Hall was one of the best experiences of my life!!! I am honored to be a part of this incredible group!"
Joy is a stay at home mom and, along with her husband, John, has welcomed over 13 children into her home in the last 4 years. Joy feels that being a foster parent is her calling in life, and is passionate about it. "My goal is to minister to both the children and their parents in order to break the cycle of abuse and transform lives." Joy is also very involved the Calvary Baptist Church's Women's Ministry.
Joy loves to go camping, hiking, and arts and crafts. She tries to give her foster children new experiences that they may not have had the opportunity to have; such as: fine arts, zoos, the ocean, car shows, etc. Joy is also a very artistic person. She absolutely loves photography, fine art painting, drawing, crocheting, using glitter. One of her art pieces was displayed in the Crocker Art Gallery.
"Keep on, singing on!"
  Silvia Castillo Hillyer, Publicity / Marketing Officer
Silvia has been a member of the Woodland Chamber Singers (WCS) Chorus since the fall 2011 term, and a member of the Board for a year and a half.
Silvia retired from UC Davis as a Student Affairs Officer in April 2011 after over 30 years of service.  Silvia was involved in many campus service organizations throughout her career. Directly related to her position, she was able to help establish several endowments that to date benefit graduate students in the Graduate Group in Ecology. It is her hope to be able to assist with fundraising for the Woodland Chamber Singers. After retirement, she has also served on the Board of the UC Davis Retiree Association as Chair of their Endowment campaign and currently the Chair of their Scholarship Committee.
Outside of work, Silvia has been extremely involved in her Church in a variety of ministries.  In addition, has served in many leadership roles with the American Legion Auxiliary – mainly with the Girls State program where she is also on the Board of the Girls State Foundation.  As a recently elected Board member she will be responsible for Chairing the Girls State Endowment campaign and the Fundraising Committee.
Music and singing has always been a goal, and a challenge for Silvia.  Silvia has known Lenore Turner-Heinson, the WCS choral director, since she was her daughters' vocal coach in 1995-97.  After expressing an interest in singing, Lenore encouraged Silvia to explore this opportunity.  She had to put this on hold while working at UC Davis, but re-connected with Lenore after retirement.
The WCS family is a very welcoming, encouraging and energetic group.  In particular, Silvia was overwhelmed and honored to be a part of the WCS choral group that sang at Carnegie Hall in March 2014. " Being a part of this amazing experience will always be a cherished experience and memory."
Silvia says:  "Singing for me is a challenge.  I am still learning how to read music, and have learned so much over the past five years!  It amazes me that I am allowed to be a part of this group.  The fellowship, and loving support we receive from our Director, Pianist and fellow singers is something that I will always cherish".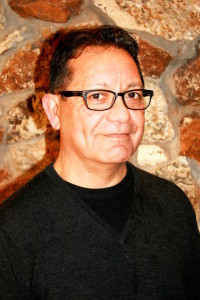 Joe Zavala, Membership Engagement Officer
Joe grew up in the deserts of Southern California but has called Woodland his home for the last 26 years.  Joe has worked with Developmentally Disabled individuals for the last 35 years.  Currently he owns and directs a service that provides day programming for disabled adults across Yolo, Solano and Napa counties.  Joe says: "The things that spin the propeller on my head are spending time with my lovely wife, singing, visiting my two wonderful kids including my new granddaughter, and collecting rare books.  Go Dodgers!"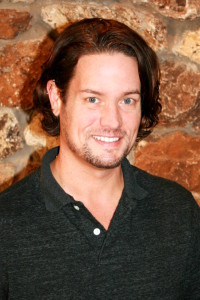 Ryan Gordon, Board Member
Ryan has been a member of the Woodland Chamber Singers for over 4 years, but has been involved with the performing arts since he was 9 years old. Ryan received his BA in Theater Arts from CSU Sacramento where he was awarded the Gerald A. Larson scholarship for Theater.
Other than performing with the Woodland Chamber singers, Ryan owns and operates Salon Privé as a cosmetologist in downtown Woodland.  Prior to becoming a cosmetologist, Ryan worked for Nordstrom where he began in Sacramento.  Throughout his career with Nordstrom he was able to be relocated and lived in San Francisco, Los Angeles, Miami, and Atlanta before he returned home to Woodland.
Ryan also enjoys travel and has been to France, Italy, Switzerland, Germany, Austria, Israel, as well as many states.  Ryan has many future plans to continue his travels as he truly enjoys learning about other countries and cultures across the globe.
Ryan loves the opportunity to perform with the Chamber as it helps curb his hunger for performance and singing.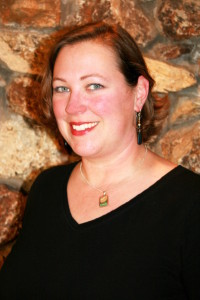 Kate Heidrick-Abele, Board Member
Steve McWilliams, Board Member